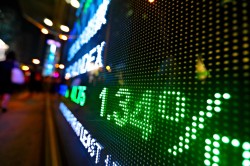 Kakaku.com Inc (OTCMKTS:KKKUF) was the recipient of a significant drop in short interest in the month of September. As of September 15th, there was short interest totalling 476,800 shares, a drop of 14.4% from the August 31st total of 556,700 shares. Based on an average daily volume of 1,000 shares, the days-to-cover ratio is currently 476.8 days.
KKKUF stock traded up $0.53 during midday trading on Thursday, reaching $26.05. The stock had a trading volume of 23 shares, compared to its average volume of 892. The business has a fifty day simple moving average of $24.34 and a two-hundred day simple moving average of $23.32. Kakaku.com has a twelve month low of $15.41 and a twelve month high of $27.06.
Kakaku.com Company Profile
Kakaku.com, Inc provides purchase support, restaurant review, and other services in Japan. The company operates kakaku.com, which provides a range of information on prices and specifications, as well as word-of-mouth reviews of various products and services, such as computers, home appliances, Internet service providers, insurance, food/beverages, and cosmetics.
Further Reading: CD Ladder
Receive News & Ratings for Kakaku.com Daily - Enter your email address below to receive a concise daily summary of the latest news and analysts' ratings for Kakaku.com and related companies with MarketBeat.com's FREE daily email newsletter.