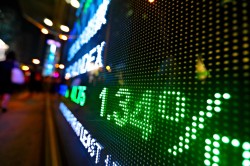 Ovintiv (NYSE:OVV) had its target price raised by Royal Bank of Canada from $6.50 to $11.00 in a research report sent to investors on Friday morning, BayStreet.CA reports. They currently have a sector perform rating on the stock.
A number of other equities analysts have also recently issued reports on the company. MKM Partners dropped their price objective on Ovintiv from $13.00 to $12.00 and set a buy rating for the company in a report on Thursday, May 21st. BMO Capital Markets cut Ovintiv from an outperform rating to a market perform rating and set a $5.00 price objective for the company. in a report on Wednesday, April 15th. Eight Capital lowered Ovintiv from a neutral rating to a sell rating in a research report on Tuesday, April 28th. National Bank Financial lifted their target price on Ovintiv from $7.00 to $14.00 and gave the company an outperform rating in a research report on Wednesday, June 24th. Finally, Citigroup initiated coverage on Ovintiv in a research report on Monday, April 6th. They set a hold rating and a $3.75 target price for the company. Two investment analysts have rated the stock with a sell rating, sixteen have issued a hold rating and five have assigned a buy rating to the company. The stock has an average rating of Hold and a consensus price target of $13.21.
OVV opened at $9.37 on Friday. The firm's fifty day simple moving average is $8.71. Ovintiv has a 52-week low of $2.10 and a 52-week high of $28.75. The company has a current ratio of 1.04, a quick ratio of 1.04 and a debt-to-equity ratio of 0.69. The stock has a market cap of $2.30 billion, a PE ratio of 2.80, a P/E/G ratio of 1.88 and a beta of 3.98.
Ovintiv (NYSE:OVV) last posted its quarterly earnings data on Thursday, May 7th. The company reported $0.10 earnings per share (EPS) for the quarter, missing the Zacks' consensus estimate of $0.18 by ($0.08). Ovintiv had a net margin of 11.06% and a return on equity of 7.21%. The business had revenue of $2.64 billion for the quarter, compared to analysts' expectations of $1.58 billion. Sell-side analysts anticipate that Ovintiv will post 0.6 EPS for the current fiscal year.
The business also recently declared a quarterly dividend, which will be paid on Tuesday, June 30th. Stockholders of record on Monday, June 15th will be given a $0.094 dividend. This represents a $0.38 annualized dividend and a dividend yield of 4.01%. This is a positive change from Ovintiv's previous quarterly dividend of $0.09. The ex-dividend date is Friday, June 12th. Ovintiv's payout ratio is presently 11.55%.
Institutional investors and hedge funds have recently added to or reduced their stakes in the company. UBS Group AG bought a new position in shares of Ovintiv in the 1st quarter worth $281,000. First Manhattan Co. acquired a new position in Ovintiv during the 1st quarter valued at about $675,000. BlackRock Inc. acquired a new position in Ovintiv during the 1st quarter valued at about $3,413,000. Mitsubishi UFJ Trust & Banking Corp acquired a new position in Ovintiv during the 1st quarter valued at about $621,000. Finally, Toronto Dominion Bank acquired a new position in Ovintiv during the 1st quarter valued at about $44,000. 55.80% of the stock is owned by hedge funds and other institutional investors.
Ovintiv Company Profile
There is no company description available for Ovintiv Inc
Read More: What is dividend yield?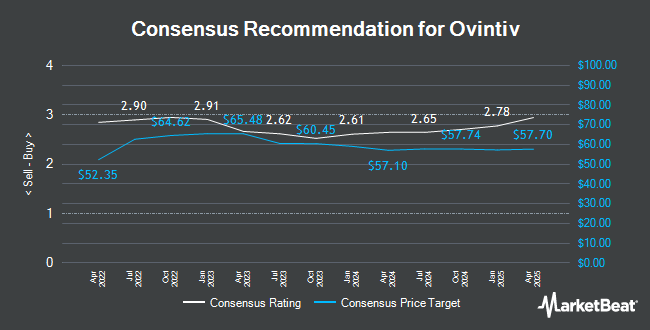 Receive News & Ratings for Ovintiv Daily - Enter your email address below to receive a concise daily summary of the latest news and analysts' ratings for Ovintiv and related companies with MarketBeat.com's FREE daily email newsletter.