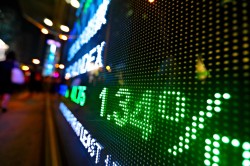 BiomX (NASDAQ:PHGE)'s stock had its "buy" rating restated by analysts at Chardan Capital in a report issued on Thursday, AnalystRatings.com reports. They currently have a $28.00 target price on the stock. Chardan Capital's price target would indicate a potential upside of 273.33% from the company's previous close.
Separately, Cantor Fitzgerald initiated coverage on shares of BiomX in a research report on Wednesday, January 8th. They set an "overweight" rating and a $16.00 price target on the stock.
NASDAQ:PHGE traded up $0.52 during mid-day trading on Thursday, reaching $7.50. 17,400 shares of the company's stock were exchanged, compared to its average volume of 18,037. BiomX has a one year low of $5.46 and a one year high of $11.90. The business's fifty day moving average is $9.28.
About BiomX
BiomX Ltd discovers and develops microbiome-based therapeutics to prevent and treat cancer and inflammatory bowel disease (IBD). It uses its 3-tier microbiome modulation platform and applies it to identify target bacteria causing microbiome dysbiosis; modulates the microbiome through adding or eradicating bacteria; and engages in pre-clinical/clinical drug development.
See Also: How Buying a Call Option Works
Receive News & Ratings for BiomX Daily - Enter your email address below to receive a concise daily summary of the latest news and analysts' ratings for BiomX and related companies with MarketBeat.com's FREE daily email newsletter.