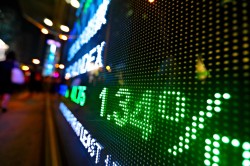 Cambium Networks Corporation (NASDAQ:CMBM) Director Alexander R. Slusky purchased 1,500,000 shares of the stock in a transaction dated Friday, June 28th. The shares were acquired at an average cost of $12.00 per share, for a total transaction of $18,000,000.00. The purchase was disclosed in a document filed with the Securities & Exchange Commission, which is available through this link.
Shares of CMBM traded up $0.25 during trading hours on Friday, reaching $10.45. 139,825 shares of the company's stock traded hands, compared to its average volume of 162,873. Cambium Networks Corporation has a twelve month low of $8.04 and a twelve month high of $10.50.
Cambium Networks Company Profile
Cambium Networks Corporation, through its subsidiaries, provides wireless broadband networking infrastructure products and solutions for network operators. Its wireless fabric includes intelligent radios, smart antennas, RF algorithms, wireless-aware switches, and network management software. The company offers point-to-point solutions that are connected to high-speed, high-bandwidth wireline networks; and wireless broadband backhaul to facilities or point-to-multipoint access points deployed throughout a network over distances of approximately 100 kilometers and at two gigabytes per second.
Featured Article: Calculating net profit and net profit margin ratio
Receive News & Ratings for Cambium Networks Daily - Enter your email address below to receive a concise daily summary of the latest news and analysts' ratings for Cambium Networks and related companies with MarketBeat.com's FREE daily email newsletter.