BB&T Co. (NYSE:BBT) Director Louis B. Lynn sold 2,500 shares of the firm's stock in a transaction on Tuesday, June 4th. The stock was sold at an average price of $48.33, for a total value of $120,825.00. The sale was disclosed in a filing with the Securities & Exchange Commission, which is accessible through this link.
Shares of BBT stock traded up $0.95 during mid-day trading on Friday, reaching $49.13. 7,337,837 shares of the stock traded hands, compared to its average volume of 4,090,450. The business has a fifty day moving average price of $48.63. BB&T Co. has a 1-year low of $40.68 and a 1-year high of $53.08. The stock has a market capitalization of $36.90 billion, a P/E ratio of 12.13, a price-to-earnings-growth ratio of 1.19 and a beta of 1.16. The company has a debt-to-equity ratio of 0.89, a quick ratio of 0.87 and a current ratio of 0.88.
BB&T (NYSE:BBT) last announced its quarterly earnings results on Thursday, April 18th. The insurance provider reported $1.05 EPS for the quarter, beating the Zacks' consensus estimate of $1.03 by $0.02. BB&T had a return on equity of 12.16% and a net margin of 23.68%. The firm had revenue of $2.90 billion for the quarter, compared to analyst estimates of $2.94 billion. During the same period last year, the firm posted $0.94 earnings per share. The business's revenue for the quarter was up 3.0% on a year-over-year basis. Equities research analysts expect that BB&T Co. will post 4.28 EPS for the current fiscal year.
The company also recently disclosed a quarterly dividend, which was paid on Monday, June 3rd. Stockholders of record on Wednesday, May 15th were issued a dividend of $0.405 per share. The ex-dividend date of this dividend was Tuesday, May 14th. This represents a $1.62 annualized dividend and a dividend yield of 3.30%. BB&T's dividend payout ratio is 40.00%.
BBT has been the topic of a number of recent analyst reports. Odeon Capital Group initiated coverage on BB&T in a research report on Friday, March 8th. They issued a "buy" rating on the stock. Morgan Stanley decreased their target price on BB&T from $56.00 to $53.00 and set an "equal weight" rating on the stock in a research report on Monday, April 22nd. Stephens cut BB&T from an "overweight" rating to an "equal weight" rating in a research report on Wednesday, March 6th. Deutsche Bank cut BB&T from a "buy" rating to a "hold" rating and set a $45.39 target price on the stock. in a research report on Tuesday, March 26th. Finally, Raymond James cut BB&T from an "outperform" rating to a "market perform" rating and set a $48.49 target price on the stock. in a research report on Thursday, April 4th. Eight research analysts have rated the stock with a hold rating and six have issued a buy rating to the company's stock. The stock presently has an average rating of "Hold" and a consensus price target of $53.49.
Institutional investors have recently made changes to their positions in the stock. Athena Capital Advisors LLC purchased a new position in BB&T in the fourth quarter worth $28,000. Sontag Advisory LLC purchased a new stake in BB&T during the 4th quarter worth about $28,000. Truvestments Capital LLC purchased a new stake in BB&T during the 1st quarter worth about $30,000. Destination Wealth Management increased its stake in BB&T by 375.0% in the 4th quarter. Destination Wealth Management now owns 722 shares of the insurance provider's stock worth $31,000 after acquiring an additional 570 shares during the last quarter. Finally, Marino Stram & Associates LLC bought a new position in BB&T in the 1st quarter worth about $32,000. Institutional investors and hedge funds own 68.03% of the company's stock.
About BB&T
BB&T Corporation, a holding company, provides banking and trust services for small and mid-size businesses, public agencies, local governments, corporations, and individuals in the Southeastern and Mid-Atlantic United States. The company operates through four segments: Community Banking Retail and Consumer Finance, Community Banking Commercial, Insurance Holdings, and Financial Services and Commercial Finance.
Recommended Story: Price to Earnings Ratio (PE), For Valuing Stocks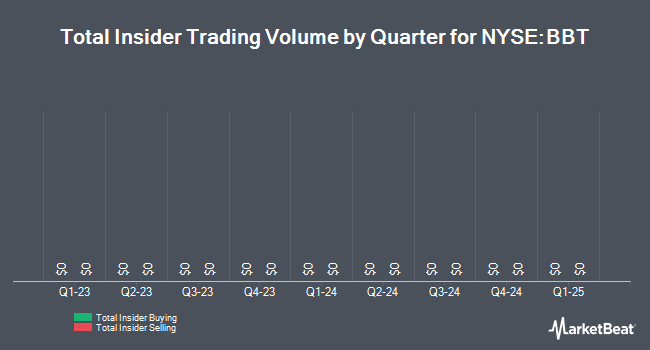 Receive News & Ratings for BB&T Daily - Enter your email address below to receive a concise daily summary of the latest news and analysts' ratings for BB&T and related companies with MarketBeat.com's FREE daily email newsletter.