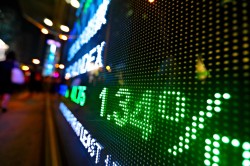 Shares of Global Health Limited (ASX:GLH) rose 7.7% during mid-day trading on Thursday . The stock traded as high as A$0.14 ($0.10) and last traded at A$0.14 ($0.10). Approximately 40,000 shares were traded during mid-day trading, an increase of ∞ from the average daily volume of 0 shares. The stock had previously closed at A$0.13 ($0.09).
The company has a debt-to-equity ratio of 37.06, a current ratio of 0.48 and a quick ratio of 0.43. The company has a fifty day moving average price of A$0.13. The stock has a market capitalization of $4.72 million and a PE ratio of 28.00.
About Global Health (ASX:GLH)
Global Health Limited develops, sells, and supports application software for the healthcare sector primarily in Australia and Malaysia. It operates through Acute, Non-Acute, and Other segments. It provides mental health software for psychologists and psychiatrists; and integrated software solutions for various areas of community health and human services, including drug and alcohol, disability, dental, post-acute care, home and community care, mental health services, and community rehabilitation.
See Also: Why do companies issue convertible shares?
Receive News & Ratings for Global Health Daily - Enter your email address below to receive a concise daily summary of the latest news and analysts' ratings for Global Health and related companies with MarketBeat.com's FREE daily email newsletter.