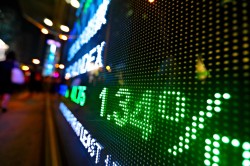 Frontier Lithium Inc (CVE:FL) Director Reginald Frank Walker purchased 350,000 shares of Frontier Lithium stock in a transaction that occurred on Friday, May 31st. The stock was purchased at an average price of C$0.40 per share, with a total value of C$140,000.00. Following the transaction, the director now owns 11,891,654 shares in the company, valued at approximately C$4,756,661.60.
FL stock remained flat at $C$0.31 during midday trading on Friday. 5,000 shares of the company's stock were exchanged, compared to its average volume of 34,340. Frontier Lithium Inc has a 12 month low of C$0.27 and a 12 month high of C$0.48. The company has a market cap of $51.29 million and a PE ratio of -12.92. The company's 50-day simple moving average is C$0.33.
About Frontier Lithium
Frontier Lithium Inc engages in the acquisition, exploration, and development of mining properties in Canada. The company explores for lithium, tantalum, rubidium, and cesium metals. It holds interests the PAK Lithium Project covering 6,976 hectares of area located in northwestern Ontario, Canada. Frontier Lithium Inc has a strategic partnership agreement with XPS Expert Process Solutions to develop a process to refine spodumene concentrate into lithium hydroxide.
Featured Story: How are Outstanding Shares Different from Authorized Shares?
Receive News & Ratings for Frontier Lithium Daily - Enter your email address below to receive a concise daily summary of the latest news and analysts' ratings for Frontier Lithium and related companies with MarketBeat.com's FREE daily email newsletter.