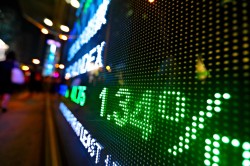 Altisource Asset Management (NYSEAMERICAN:AAMC) announced its earnings results on Wednesday, May 8th. The asset manager reported ($0.56) earnings per share (EPS) for the quarter, MarketWatch Earnings reports. The firm had revenue of $3.90 million for the quarter.
Shares of NYSEAMERICAN AAMC opened at $17.04 on Friday. Altisource Asset Management has a fifty-two week low of $10.50 and a fifty-two week high of $73.50.
In other news, major shareholder William C. Erbey bought 2,398 shares of the stock in a transaction on Wednesday, May 29th. The stock was purchased at an average price of $13.88 per share, with a total value of $33,284.24. The purchase was disclosed in a filing with the Securities & Exchange Commission, which is accessible through this link.
ILLEGAL ACTIVITY NOTICE: This story was originally published by Rockland Register and is the sole property of of Rockland Register. If you are reading this story on another publication, it was illegally copied and reposted in violation of U.S. and international copyright & trademark law. The legal version of this story can be viewed at https://rocklandregister.com/2019/06/01/altisource-asset-management-aamc-issues-quarterly-earnings-results.html.
About Altisource Asset Management
Altisource Asset Management Corporation, an asset management company, provides portfolio management and corporate governance services to institutional investors in the United States. The company offers its services under an asset management agreement to Altisource Residential Corporation, which acquires and manages single-family rental properties for working class families.
Further Reading: Debt-To-Equity Ratio Receive News & Ratings for Altisource Asset Management Daily - Enter your email address below to receive a concise daily summary of the latest news and analysts' ratings for Altisource Asset Management and related companies with MarketBeat.com's FREE daily email newsletter.